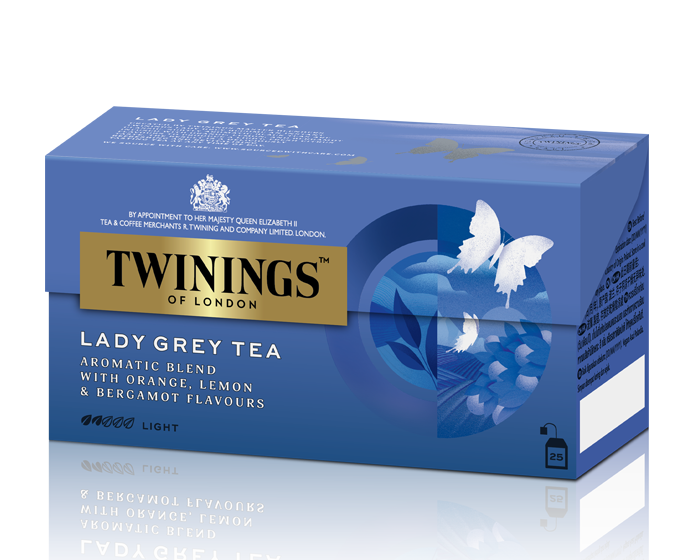 Available in:
25 Tea bags box
100g Loose tea leaf tin
A fragrant, bright & light black tea scented with Bergamot & Citrus notes of oranges & lemons.

Serving :
Serve/Drink hot as is or if you prefer, with milk or a slice of lemon.
Taste :
With just a sip of Twinings Lady Grey, enjoy the refreshing taste of bergamot and orange notes merge perfectly with a twist of some lemon and fragrant, light black tea.
Food Match :
Enjoy Twinings Lady Grey tea with your favourite afternoon tea sandwiches, fresh green lettuce and salmon with a slight zest of lemon. We also like this tea with a biscuit or a slice of cake.
Interesting Fact :
Unique to Twinings, Lady Grey tea is Earl Grey tea's elegant cousin. Her tea has the light and delicate taste of bergamot, but with added hints of oranges and lemons.